ATRL
Pop music news, charts, videos, celebrities, discussions, blogs, countdowns, games. Formerly known as Absolute TRL, the #1 fan site for MTV's TRL in its glory days.
Celeb Photos: Katy Perry's iconic album cover redone for ESPN
Feb 6th 2013, 04:50
U.S. soccer Olympic gold medalist Alex Morgan recreates the iconic 'One Of The Boys' album cover
http://espn.go.com/blog/playbook/sou...music-playlist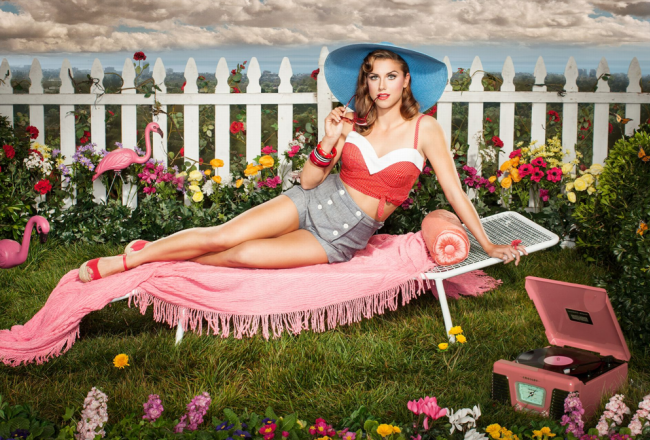 Quote:
---
For ESPN The Magazine's Feb. 18 Music Issue, we persuaded 14 athletes to recreate some of the most memorable album covers ever.

Why did you select Katy Perry?

There were quite a few album covers but not too many female iconic covers -- but I love Katy Perry. There were a couple of other choices but I just gravitated toward this one. The cover is cute and fun. It's a great shoot -- such a fun background and I never get to wear an outfit like this.
---
Katy the Icon :alexz: